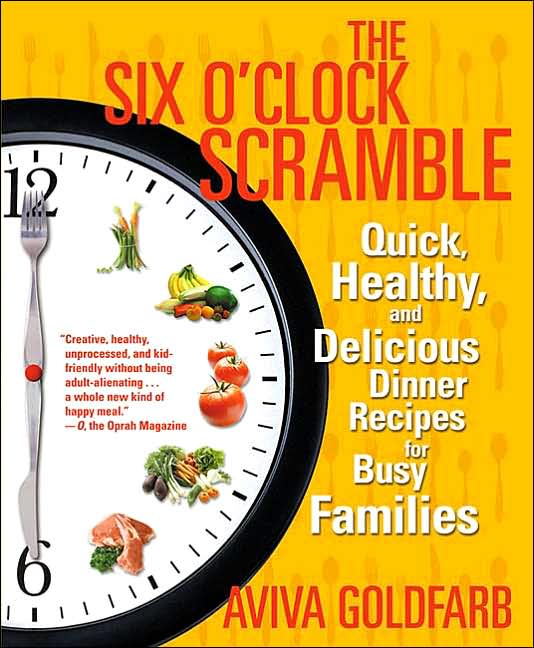 I dread dinner time. Mostly because I'm never prepared. Dinner time sneaks up on me and I'm left with hungry, cranky children and a blank mind as to what to fix for dinner. Avivia Goldfarb's Six O'clock Scramble to the rescue!
Her book contains easy to prepare recipes organized into weekly menus that can be made in thirty minutes or less. Having a weekly menu plan means you will only have to shop once a week, saving even more of your valuable time. The recipes are designed to please both adults and finicky children. Everything is homemade with a little help from prepared or packaged foods. Recipes include a vegetarian main course option each week, meals that kids can help prepare, complete nutritional information for each recipe plus ideas for fun foods for lunchboxes, after-school snacks and weekend get-togethers.
Imagine how easy this book can make dinner time become! Knowing ahead of time exactly what you will be making for dinner makes a world of difference. No more scrambling at dinner time!
Save on your purchases at Cooking.com from TheFind.com's coupon site
Posted by Kristin Pierce Fitch with permission from The Find.