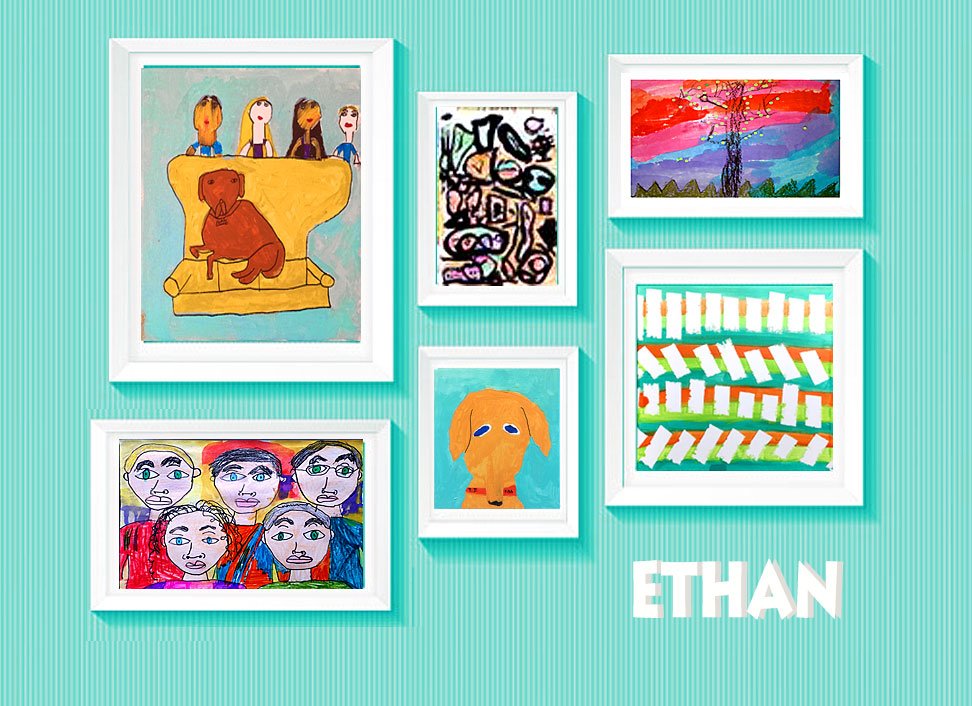 School is starting back and with it lots of papers and art will begin coming home.  We don't love all the papers, but we do love the art.   I keep most of the art my kids create under a bed in a big portfolio binder but I want to get more of it on the walls in affordable frames.  For everyday art, we suggest creating a wall to display you kid's art and rotate through the pieces she makes or he brings home.
Here are a few suggestions for creating an artist wall in your home.
Look at Thrift stores.  We often find frames and even some artwork for next to nothing.  Collect an assortment of sizes for a great display.
Garage and yard sales are another great place to look for frames.  We prefer the wooden variety but most spray paints work well these days with both plastic and metals.  So you can mix and match materials.
Often you can find a pack of frames on sale at Michael's, Jerry's Artarama or online.  Many times they are on sale and you can find a few sizes that would make a great grouping.  We also think it looks great to have frames that are all the same sizes as long as they are frames that will hold some of the major pieces kids bring home.  You can just hang blank frames and then let kids tape their works inside of the most suitable sized frame.  This way kids can move their art around themselves.  This works best if the frames are hanging in the child's own room of course.
It does not matter the color because you are going to spray paint them all one color that works for your space (or a color you love).  Or if you are crazy about color, then go for the mix of bright colors.
We also like the idea of including the child's name (or children) which can be wooden letters, vinyl or paper cut out letters.  Just include the names/ names in the layout if you are planning to do this.
There are other options, of course, and if you want a really easy solution, try this method below for displaying your child's art.  All you really need are two eye hooks or nails and a length of string or twine.  Hook the string at both ends and then attach the artwork with decorative clothespins.  This type of display will work almost anywhere there is a few wall that you'd like to brighten up with your child's art.  And won't they be pleased?!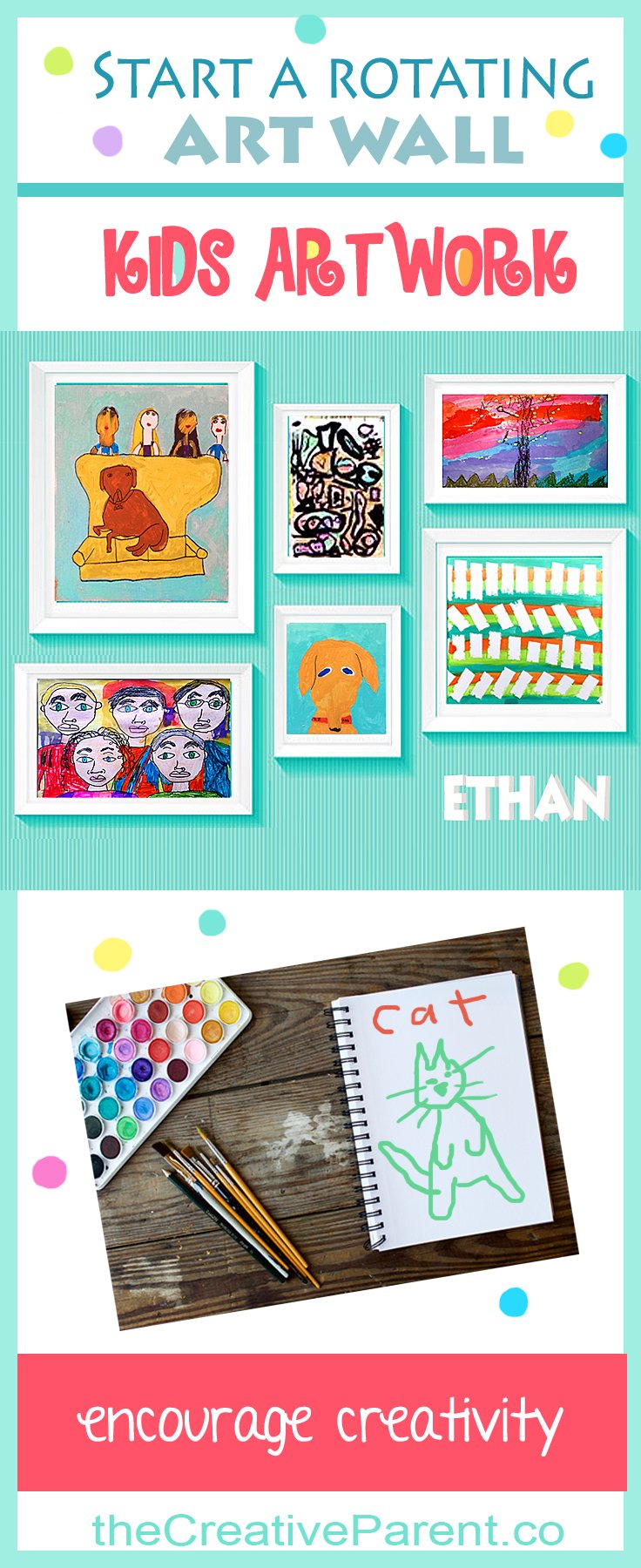 Save
Save
Save
Save
Save