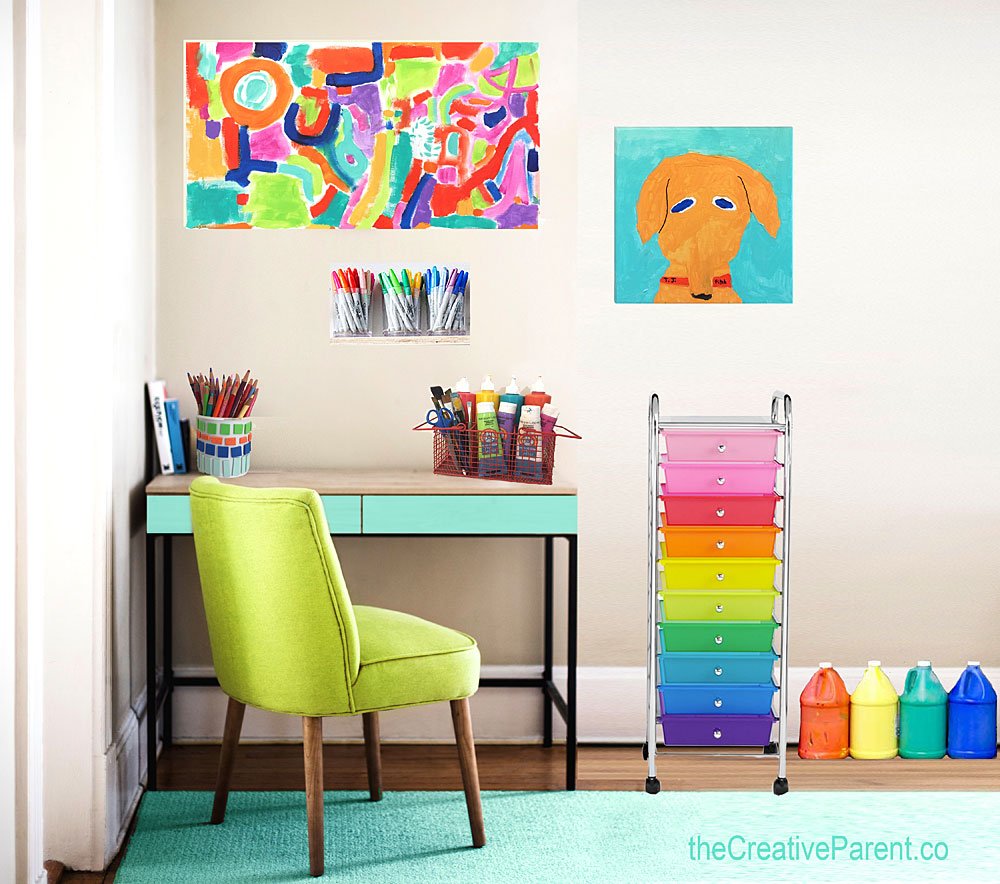 With just a little paint, planning and even minimal art supplies, you can make a great space for your kids to create art, work on crafts and to do their homework.  And it could even double as your crafting space.  You can make it as simple or complex as you want.
We started off with a simple desk that we found at Habitat for Humanity.  You can find basic furniture pieces, like desks and chairs, for just a few bucks.  A bit of paint can really jazz up an old piece that you might not normally give a second glance.  Other places to find desks, suitable long, skinny tables, chairs or shelving are thrift stores, second hand furniture stores and garage sales.
Some basic art supplies to keep in the art space are crayons, markers, acrylic paints, colored pencils and an assortment of papers.  You can buy some of these items at the dollar stores and  we also use coupons from several art and craft stores such as Michael's.  You might be surprised to know that any day of the week, you can find a 40% off coupon for one item at Michael's.  It's one of our favorite stops for art and craft supplies.
I suggest that you find some storage containers or make use of some shelving in the art area.  It will make it easier to keep things organized and easy to find just the right materials without creating a mess.
Do make a place to showcase the art that your kids make.  Not only is it fun to look but it will liven up your art space.  Plus the fact that it will let the kids know that you value their work and that they should also.
Be sure to let your little artists give their input when putting together the "studio".  This can be a space that incorporates areas for both you and your children.  There can be more than one work area planned into the space if the room allows.  Otherwise, great shelving and organization can lift up the space from just a simple art space to a fantastic creative area.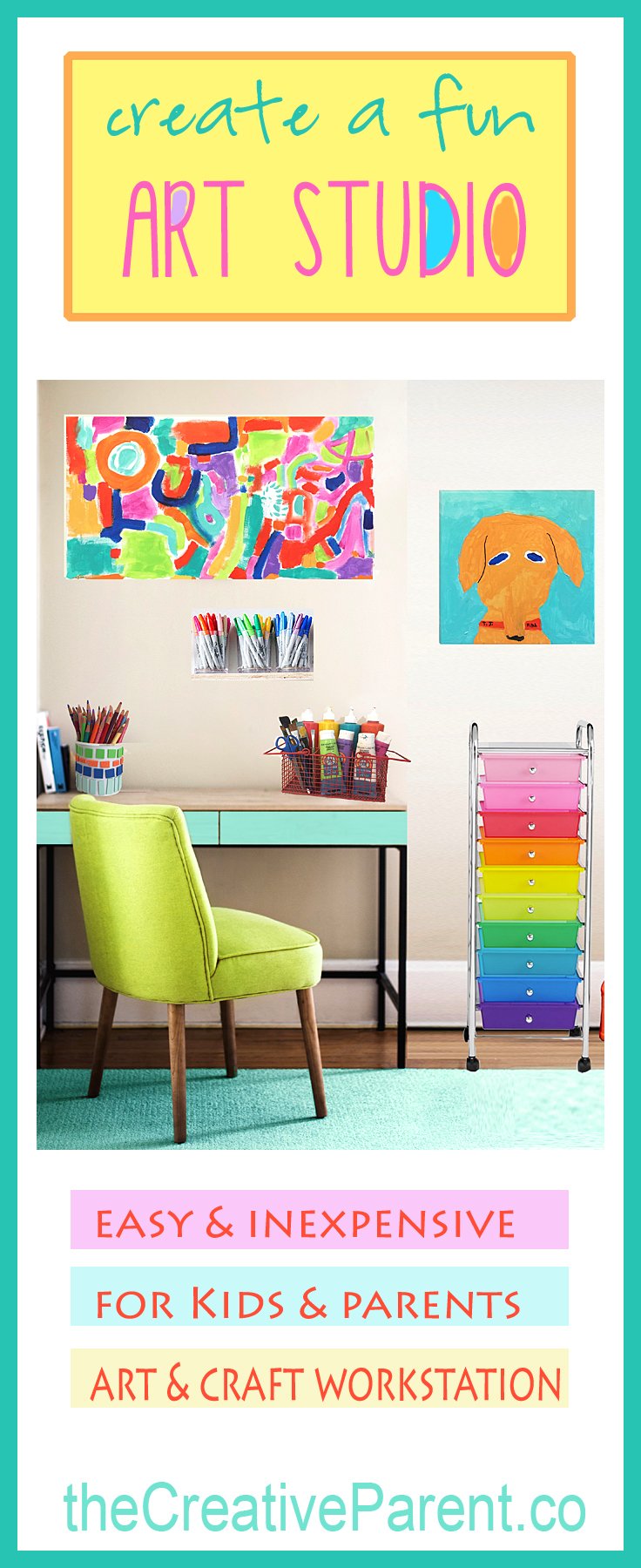 Save
Save
Save
Save