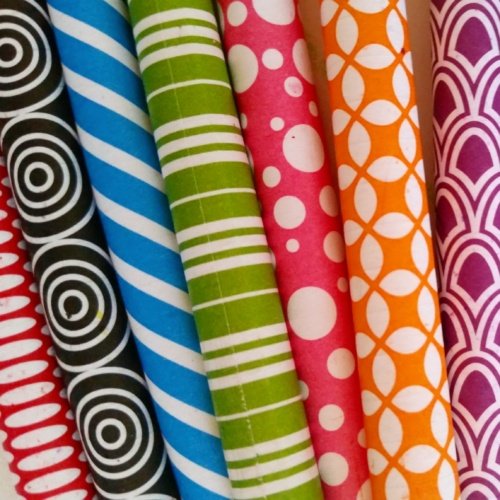 Why not start off the school year with some fun and colorful art and school supplies?   We love colorful and fun patterns so these colored pencils are right up our alley.
And it seems every year everything from colored pencils to notebooks get more creative and expressive. And we love this trend.  Next time you are out shopping grab a few art or office supplies that make your space a little happier or pop over to amazon to order a few.
We are encouraged with the hand made, maker movement and even adult coloring books have been all the rage- they only help bring out people's creativity, artistic and expressive sides and we love it.
Save
We love these colorful, clear highlighters.  Highlighting with these would even make homework fun!  These are available at Amazon for $7.49.  Click the photo to go to this product.
We love these wood colored pencils by Lyra.  They say for children but we have them in our offices and love them.  We love that they are bright, colorful and fun! You can by them in packs of 12 or 24 at Amazon- click here to buy.  LYRA Groove Slim Child-Grip triangular colored Pencils, Set of 24 triangle Pencils,
Yoobi, is a company that sells school supplies and for every product you buy they give a product to a school in need in the US.  You can buy directly from yoobi.com or target carries a line of their products.
Here are a few of the products we think are sure to brighten your school or work day!
Ooly Color Appeel Color Sticks by Reject Studios and we love these too- for kids or adults. They just make us happy. You can buy these on Amazon for about $7.
OOLY, Color Appeel Crayon Sticks
Hand Made Modern has a fantastic line of art supplies and many of them are even carried at target.  They have different packs on high quality markers that can be used on almost any surface to created cool, fun or trendy designs or art.  Check them out at Target.
Links to amazon are connected to our amazon affiliate link- which just means if someone buys something we get a little commission.
Do you have any favorite art, school or office supplies that brighten your space or day?  We'd love for you to share them with us here or on our Facebook page.
Save
Save
Save
Save
Save
Save