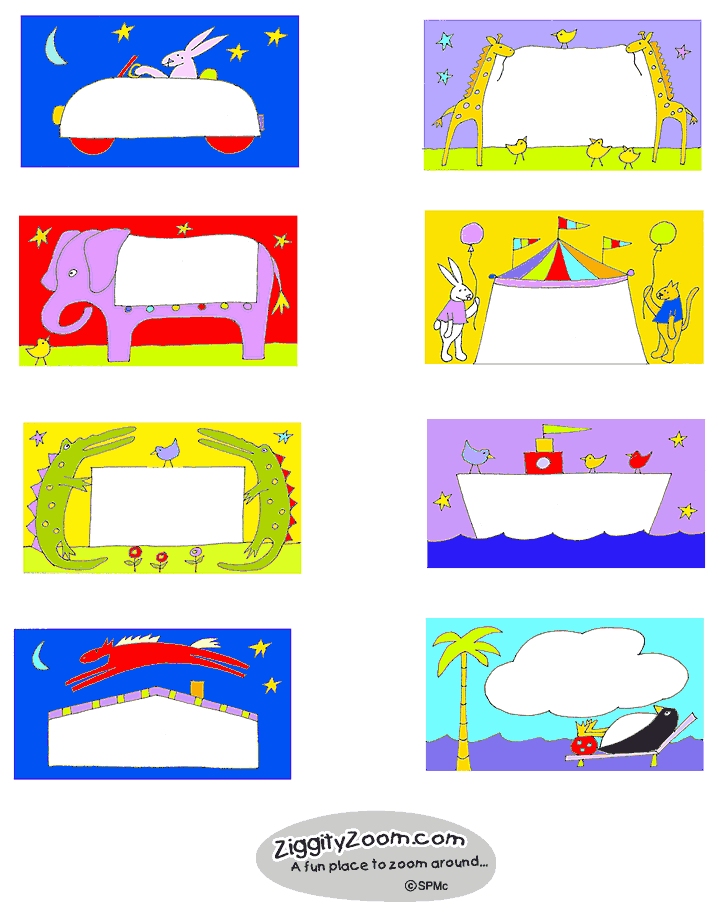 Back to School is here !   It is both an exciting time for kids as they enter a new year of schooling and it's a busy time for kids and families.   We love fun and colorful things and of course if it's for school we think personalizing it is important for items that are not community items.
Why not print these fun, colorful animal labels for notebooks, books and binders.  Ideally you can laminate these after printing and writing on the labels or you could print and tape on the notebooks placing clear tape over the labels to keep it secure and from smearing.
To Print click on the image above to open the pdf.  Check that the page looks correct and print.  We recommend doing a print preview to confirm it will not print blank pages too.
You can print on regular paper and then laminate or cover with tape or you can use printable sticker paper.
This pdf includes printable label designs with:
Rabbits
Giraffe
Elephant
Circus Tent with Animals
Alligators
Birds on a Ship
Horse
Penguin
Do you have other ideas for us to make additional labels to offer to our readers?  How else are you using these labels?  As gift tags or on bins?  We'd love to hear from you about how you are using them.
Save
Save