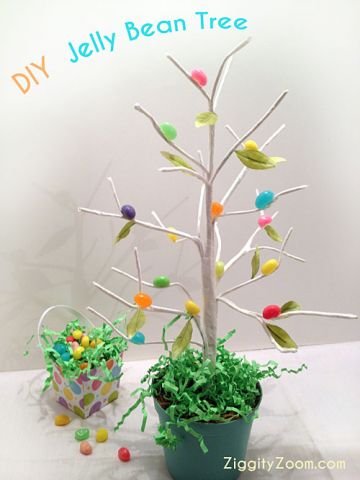 Whether you are a jellybean lover or not, this sweet little Jellybean tree will brighten up any spot in your home. It is, of course, a perfect project to make for an Easter table centerpiece.  You can use a pre-made little tree or find branches in your own backyard.
If you will be using branches from the yard, they can be rinsed off, dried and then painted with white spray paint.  It's a perfect project to let kids help with, from finding branches, to attaching the jellybeans.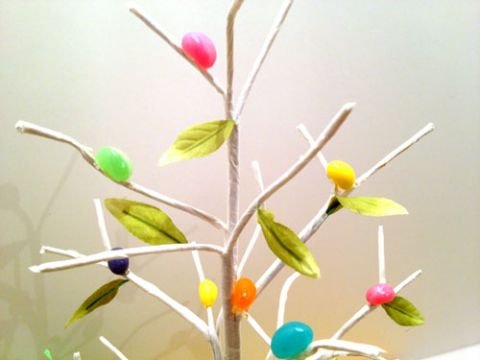 For quick drying, we utilized a small glue gun to attach our jellybeans.  Pastel jellybeans look the best for spring or Easter decorating.  You could use other colorful candies if desired, but we are partial to jellybeans!
This is a perfect Spring or Easter DIY Kids Craft Project, of course with a little help from mom or dad.  Often before Easter you can find inexpensive tabletop trees at Target, or the Dollar Store or Michael's Art Store.