I've always loved a good scavenger hunt.  How about you?  It's amazing what we find in our own backyards that kids will consider treasures.  Me too.  I do have to admit that I've always had an affinity to rocks and sticks.  Maybe I should have been an archeologist! We have come up with some fun things that kids can find in the great outdoors and you can just print off our lists or make up your own.
These printable picture scavenger hunt lists are perfect for outdoor fun or for keeping the kids entertained while driving.  It's fun to go on the hunt and kids, in particular, love searching for things.  Summer is the perfect time to try all 4 of these super lists for Scavenger Hunts.  Our printables are for the backyard, the park, the zoo and for traveling.  Just click on the links to get the printable versions.
The backyard look and find list includes all sorts of nature items the kids can find in your own backyard.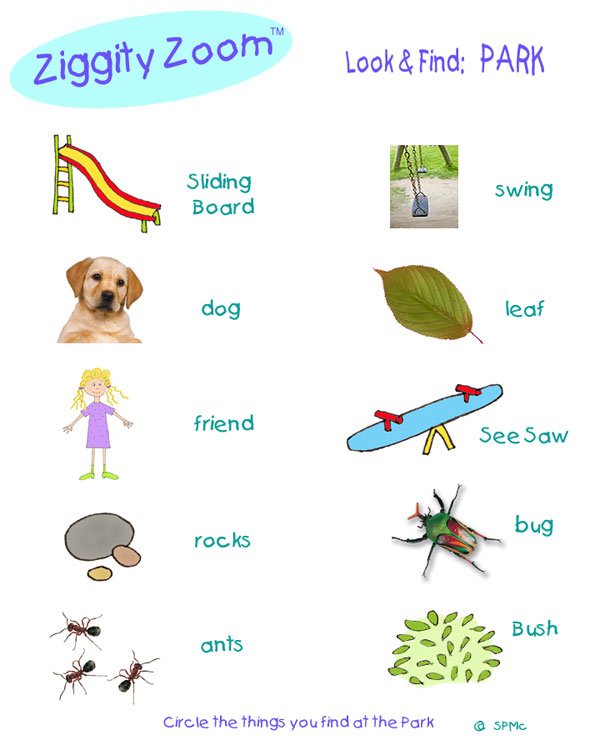 Give the kids this list when you go to the park.  Lots of fun items to find while playing at the park.
Sometimes even a trip to the zoo can be made more fun by using this scavenger list of things to find.
What child doesn't get bored while driving for long periods in the car.  Print this list before the trip and give each kids their own.  See who can find all the items first.