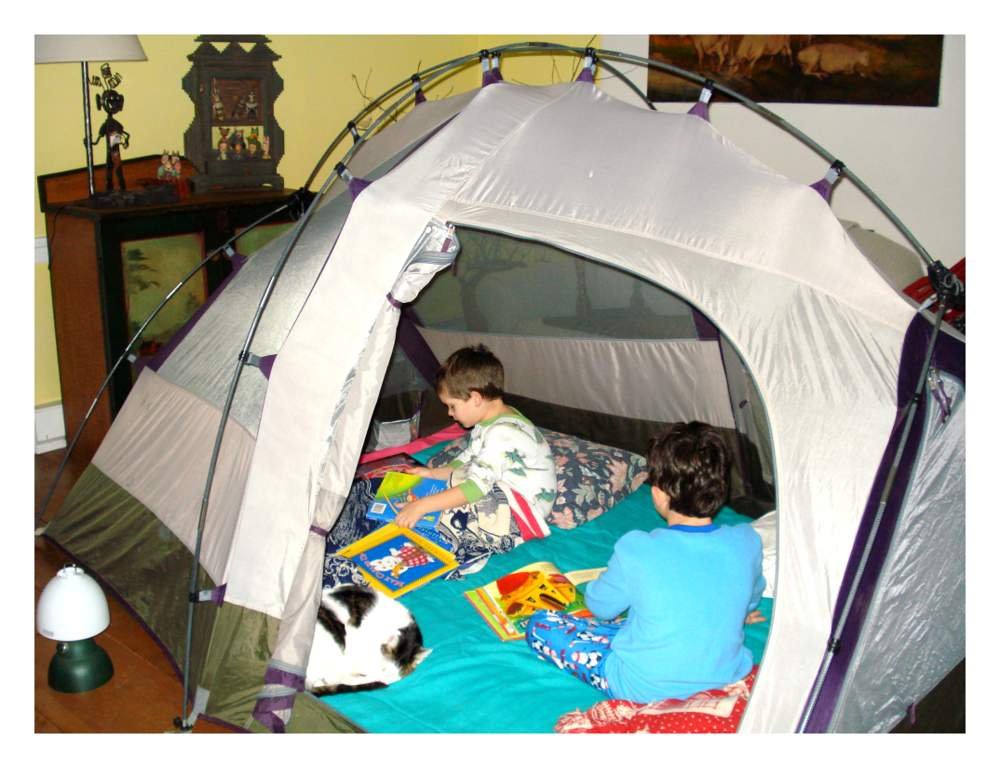 Camping is a special memory from childhood for many of us that had the opportunity to experience it.  The thing is not everyone has the chance, money or time off to take their kids camping.  So whether you don't have the camping supplies, funds, or time to do so why not let your kids camp indoors or out in the backyard?
Let's be honest, kids love when they get to do something that makes them feel special and doesn't sleeping downstairs in a tent or sheets pulled across the room count as a pretty cool exception to sleeping in their beds?  I'd say so.  So let's talk about how you can turn an ordinary Friday night into a night your kids will be talking about years from now.
Ideas to make it a special night:
Make Popcorn.
Gather smores ingredients and toast marshmallows over sterno.
Pull out the sleeping bags and pillows.
Only use  flashlights.
Tell stories.
Reminder:  Tell Your kids this is camping- no electronics or lights- only flashlights allowed for camping!!!!!
"Have the courage to be yourself"
…   Fitzhugh Dodson
Save
Save