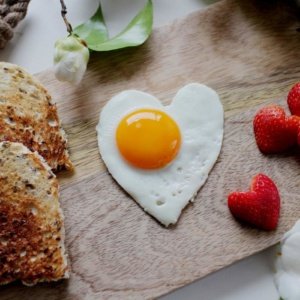 As our kids head back to school and mornings get busy, we know for some of us breakfast will be cereal or fruit, but why not make breakfast special on occasion or on the weekend by taking a few extra minutes to turn an ordinary breakfast into one your kids will get excited about. Or have a little fun with lunch or dinner by making an ordinary grilled cheese into heart shaped bite site pieces?
Here are a few easy ways to say I love you, or let's have fun together or you matter.
Cut your toast and eggs into hearts.
You could also cut your fruit like strawberries and bananas into hearts.
Make pancakes into shapes (like hearts, a smiley face or animal) you can do this by pouring the pancake mix into a food sauce bottle (squirt bottle).
Two of my favorites are making calzone hearts for my boys and the grilled hearts with soup. And of course here at the Creative Parent we always play with food and turn sandwiches into fun every chance we can. Here are a few of our fun sandwiches. Don't these say, 'hey you are special'?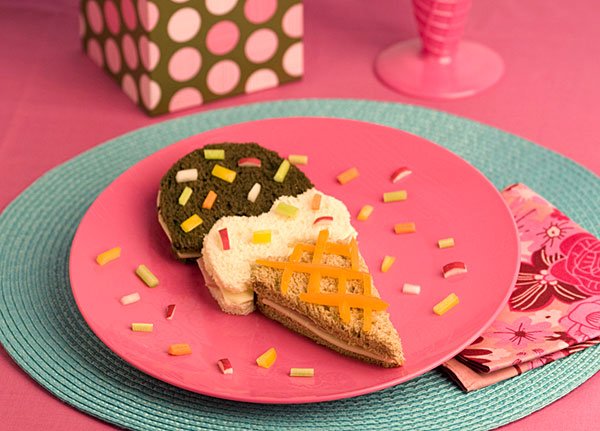 Or as I mentioned, make fun pancakes animals or designs by adding pancake batter to a few squeeze bottles and add a few drops of food coloring to all but one of the bottles and shake to mix the color.
Now use your pancake mix to make fun pancakes. Once the grill is hot quickly add the color batter in the areas you want it and then go over the entire pancake shape you want on top of the colored batter. Once it begins to firm up flip it to finish cooking it.
What fun food ideas or special touches do you do for your kids or spouse to make meals a little extra special?
Save
Save
Save
Save
Save