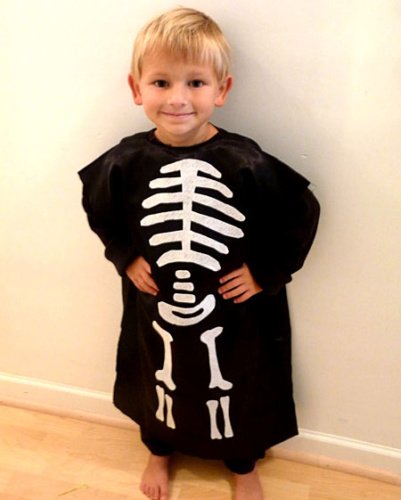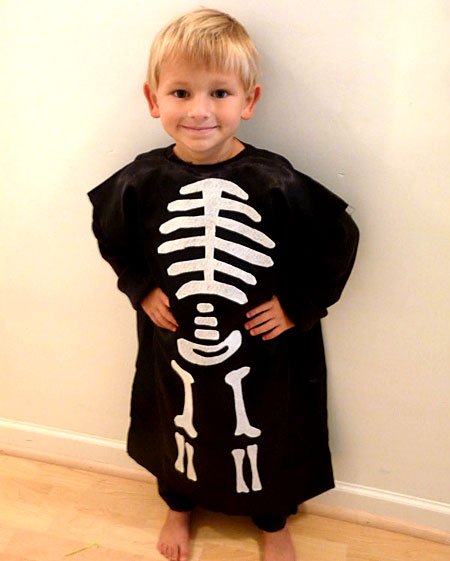 Costumes are the centerpiece of a fun Halloween. With Halloween decorations already displayed in the stores, the kids are already trying to decide what they will be for Halloween night.
If you don't want to spend a fortune, check out our Halloween costumes made from pillowcases. Yes, you heard right.  We love finding ways to create fun things from what we have on hand and costumes are one of them.
To make this adorable Skeleton costume, all you need are:
Black pillowcase
White felt
Scissors
Craft glue
So, if you already have a black pillowcase, this will cost you next to nothing.  You can find really inexpensive pillowcases at places like Walmart for just a few dollars.
For the Skeleton Costume pattern