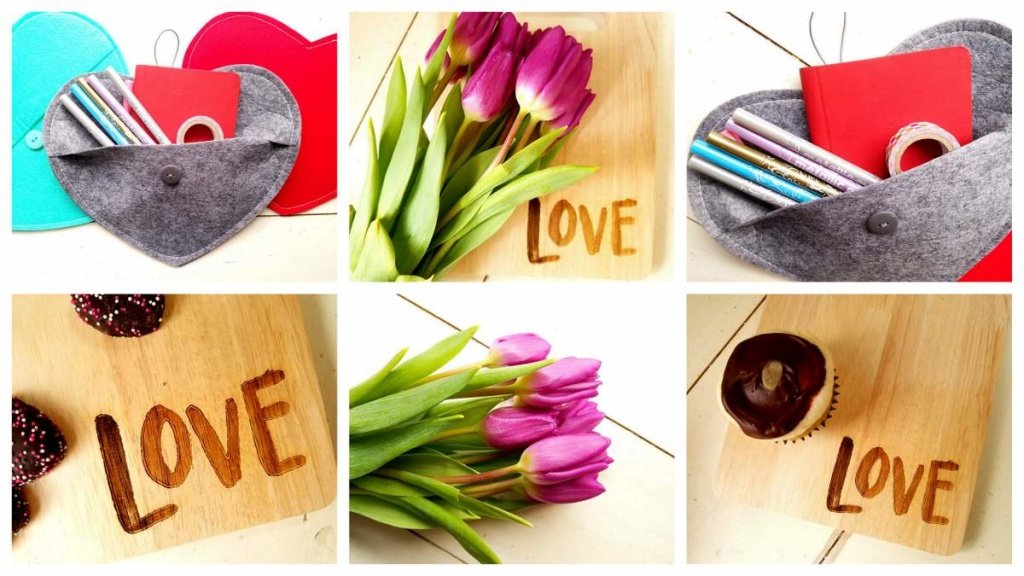 Valentine's Day is coming and we have put together a handful of ideas to say I love you or I care to your kids, a loved one or friend.  What we like about Valentine's Day is it's really just a day to remind us we should regularly say how much someone means to us, and we should take the time to let our kids and spouses know how much we love them.  And of course, if we can do a little extra to show them then all the better!
Easy Ways to Make Valentine's Day Extra Special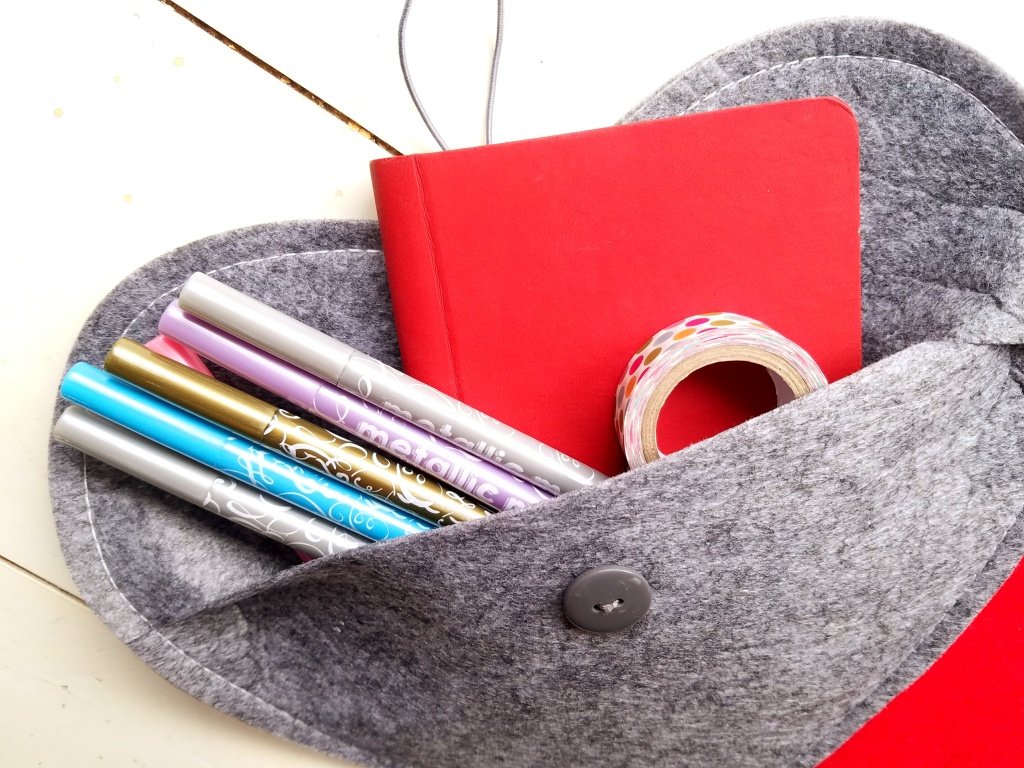 Fill A Cute Valentine Inspired Container
Pick Up a Cute Felt Heart at Target (in their under $5 section) and fill it will things your child loves.  For my kids I went with fun art supplies to fill my hearts.  I'll add a little bit of their favorite treat and call it a day.  You could use a container, bin, bag, pencil box or any other cute container you have or find at Target, Dollar Store or the Grocery Store.
Other ideas to fill your container: fun lip balm, little goodie, gift, few dollar gift card or homemade treats.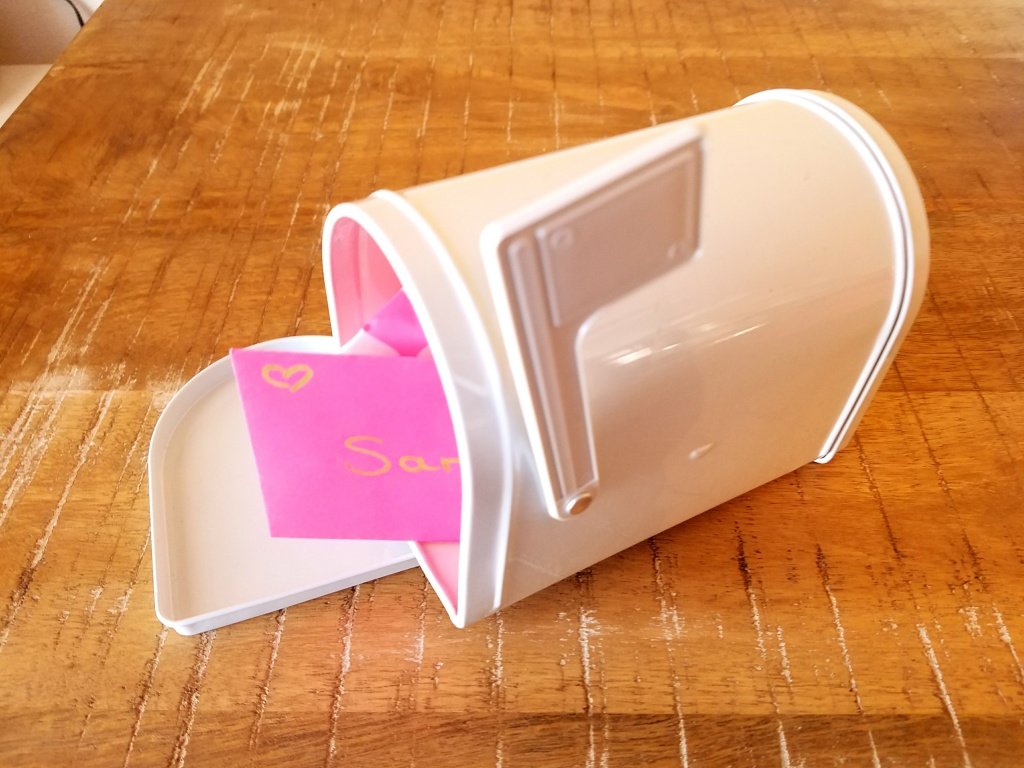 These fun metal mailboxes are from Target a few years ago but I believe I recently saw them carry these again.  I love sturdy seasonal containers because if you store them after the holiday you can reuse them and just fill them with something new each year.  We love these for younger kids who will get a kick out of getting mail and seeing the flag up.  Seriously they might want a special note every day after this!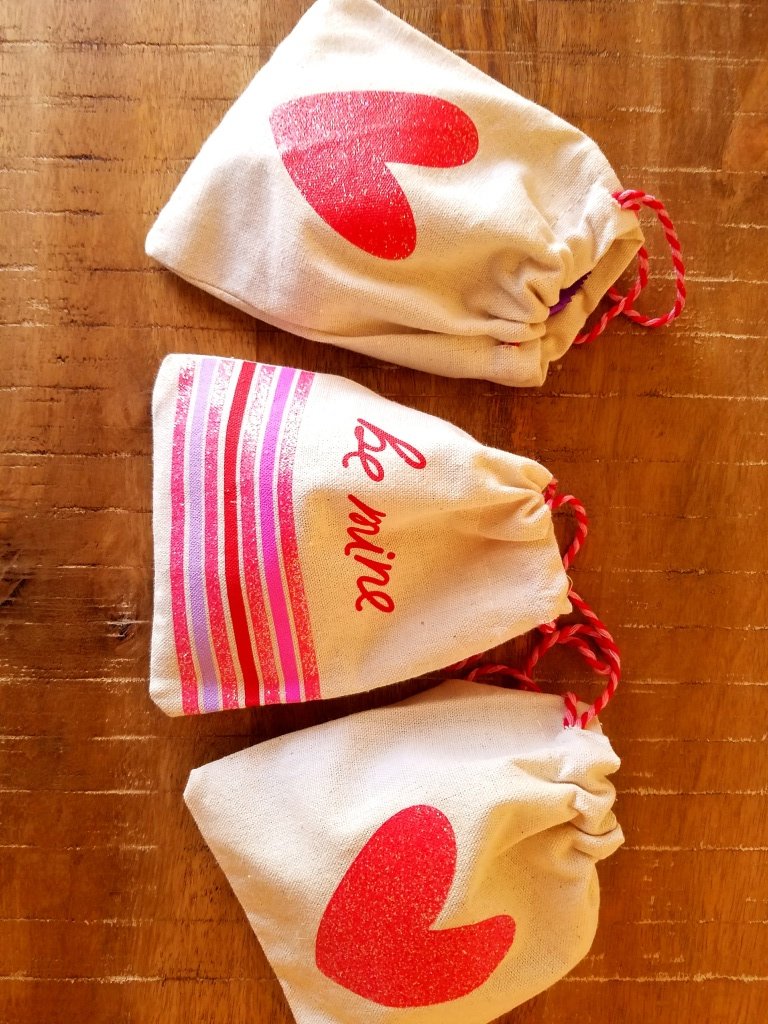 We love little bags and these adorable canvas bags with sweet Valentine's art are from Target (we bought them in Jan 2017).  I love how cute and still organic they are.  You can put anything in them you want.
One more fun way to put something sweet into a little container.  We bought this metal heart tin a year or two ago and just fill it up during Valentine's week.  Super easy, super cute and it can be reused over and over again.
 Spice Up a Basic Goodie
Seriously, you don't have to go buy something for Valentine's Day to tell your kids they are special- put out a homemade or store bought treat and just put it in nice glasses or embellish it with cut out colored paper or washi tape.  Super easy, super cute and it still makes that treat feel special!
Write a Message On Food
Pick Up Food Safe Markers (with icing and baking items) and write love messages on a flat, smooth treat.  How fun would these be in your child's lunch for Valentine's Day?  Seriously, how fun to customize cute messages they would get a kick out of?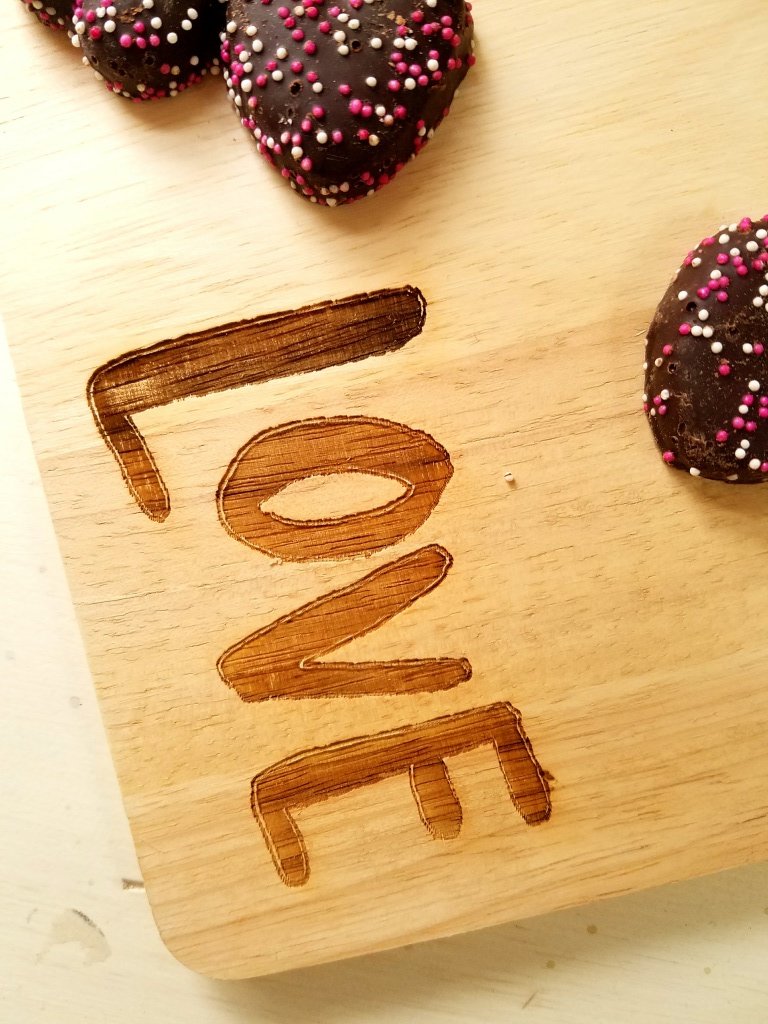 Special Touches Make a Big Statement
Yes, Target did it again this year.  I might have a little problem- how does 1 store have so many cute things?  I cannot resist.  Seriously though, I love this cutting board with LOVE across it-  I don't plan on cutting food on this but instead using it as a statement to my kids- stick some fruit on it, stick a treat on it, a note- seriously it just steps up a snack with a big message- I LOVE YOU.  I like this because I buy it once and I will use it many times.
Flower are For Everyone
Seriously give your kids flowers, or your spouse or even yourself.  They just brighten a room, cheer up our desk or kitchen and smell divine.   Just go for a bold color, and type of flower you love (or the other person does)- and hey we don't have to give roses give something else.  Fresh cut flowers or a potted plant are perfect.
Make An Everyday Meal Special
Kids love eating fun food so why not serve up a favorite meal and give it a Valentine's Twist.  Whether you shape a pizza into a big heart, or make one of our Valentine's inspired meals above, just make it special with a few extra touches. Here are the links to the recipes.
Grilled Cheese Hearts with Tomato Soup Recipe
Mini Heart Meatloaf Recipe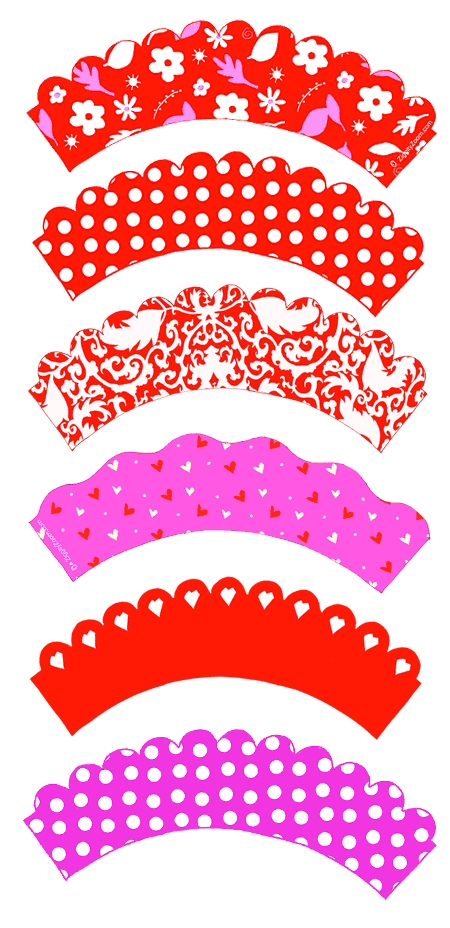 Make a Homemade Baked Goodie or Dress Up a Store Bought One
Whether you are a baker or not you can print these free cupcake wrappers to dress up any cupcake you make or buy.  And you don't even need to have cut Valentine's cupcake liners since these wrapper will cover right over them.
Print Valentine's Day Cupcake Wrappers
Save
Save
Save
Save
Save
Save
Save
Save