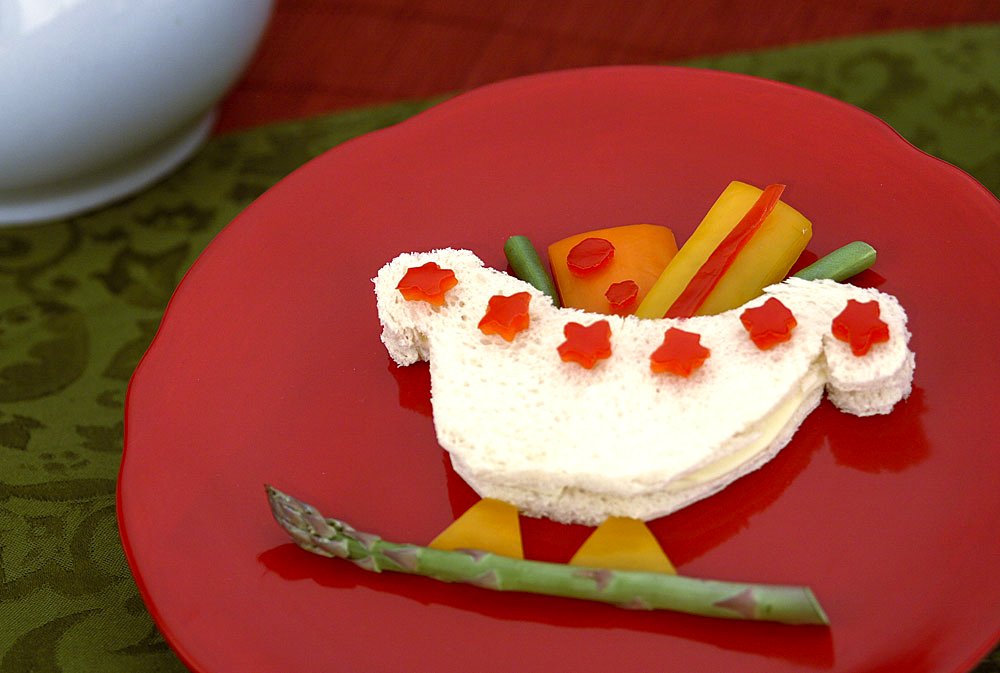 Make this fun sleigh sandwich with the kids and let them assemble all the pieces of their own sandwich. Such a great way to play with food.
Items needed:
4 slices white bread
Asparagus spear
Yellow, red and orange pepper
Green beans
Sandwich filling
Instructions:
Trim all crusts from bread.
This is a two part sandwich, so place two stacked pieces of bread next to the other two stacked pieces of bread.
Cut out the sleigh all at once to make sure the sections fit together.
Fill with sandwich filling.
Cut two pieces of yellow pepper as "runner" supports, then add asparagus spear for the runner.
Cut presents from assorted colors of pepper and set above sleigh.
Using a tiny shaped cutter, circle, star or other, cut 5 little shapes and add as a decorative touch to the sleigh.
Save