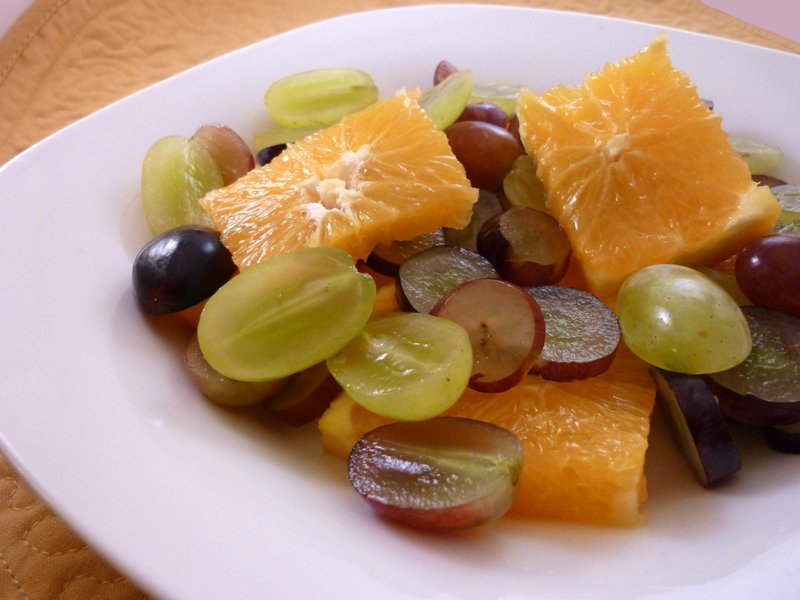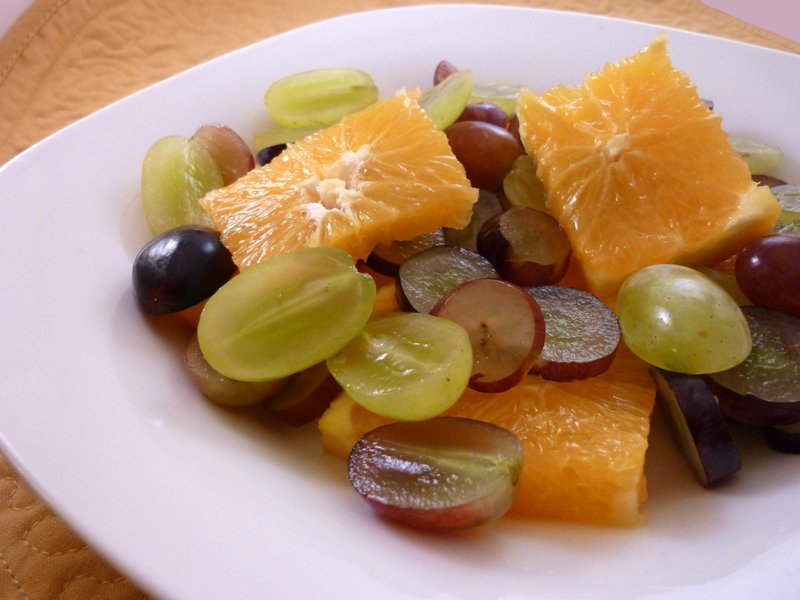 Ingredients
Two fruits that most kids will eat, grapes and oranges, combined in a fun and festive presentation for your Thanksgiving table. For adults, kick it up a notch for a simple but elegant flavor by adding the mixture under helpful notes to this fruit salad.
Kids can help: Wash grapes, mix salad.
What you need:
Oranges
Green seedless grapes
Red seedless grapes
Black seedless grapes
Instructions
Wash fruit. Cut orange into a basic square shape by removing each side, carefully, with a knife. Make orange slices, making sure your slices show the centers of the orange. Cut green and red grapes in half, lengthwise. Cut black grapes into circle slices. Mix all fruit together, gently.
Helpful Notes: mix together fruit favorites that you know your family will enjoy.
To serve this fruit salad to adults add a drizzle of this mixture to intensify the flavors: 2 Tbsp Fresh Orange Juice, 1 Tbsp White Wine (ex. Gewurztraminer), 1 tsp chopped Fresh Basil- stir and drizzle over fruit salad. Make two dishes of fruit salad, one for kids and another for the adults.
https://ziggityzoom.com/fresh-fruit-jewel-salad/
Copyright ZiggityZoom Living- Kristin Fitch
Save