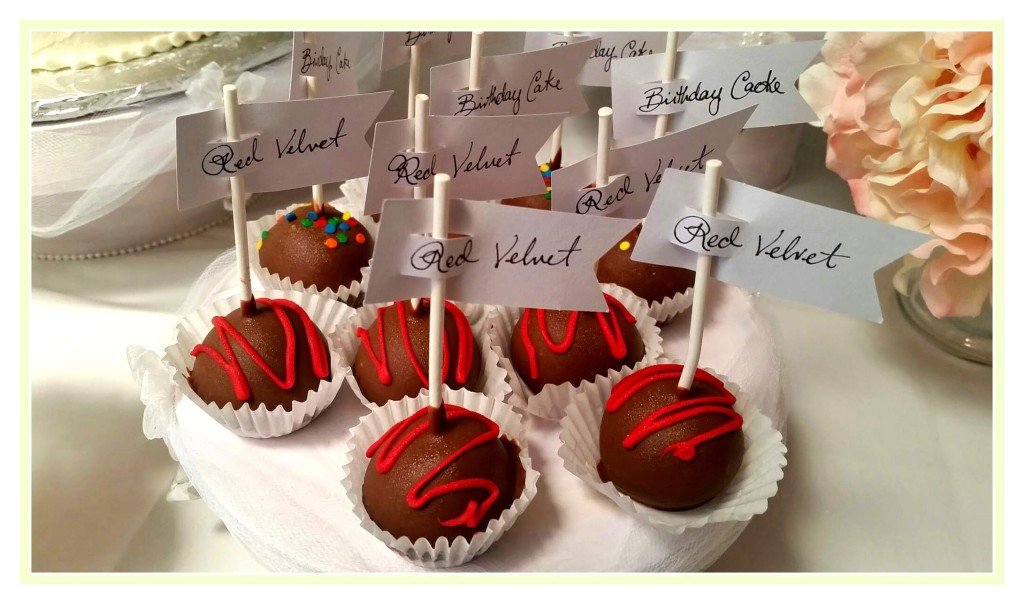 My family loves dessert and that's always one of the questions when they appear for dinner.  "What's for dessert?" Truth be told, I could eat dessert breakfast, lunch and dinner … but I do try to eat and serve healthy meals to my family.
Is there anything better than bite size desserts?  We think not.  While we don't mind getting our fingers a bit messy from a rich, chocolatey brownie, or other decadent dessert, cake pops are perfect delights as they pop in your mouth and keep your hands clean and hey you don't even need a plate!!!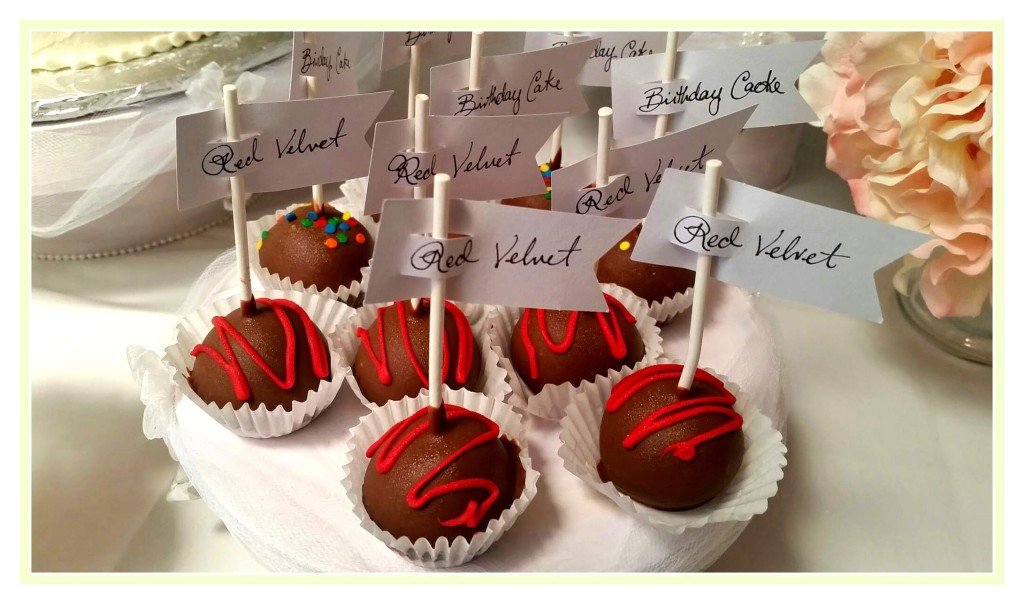 These little nuggets of yum are easy to make for a dessert, party or get together.  You can use our yummy recipe or start with a standard red velvet cake mix.  Then follow the directions for making cake pops.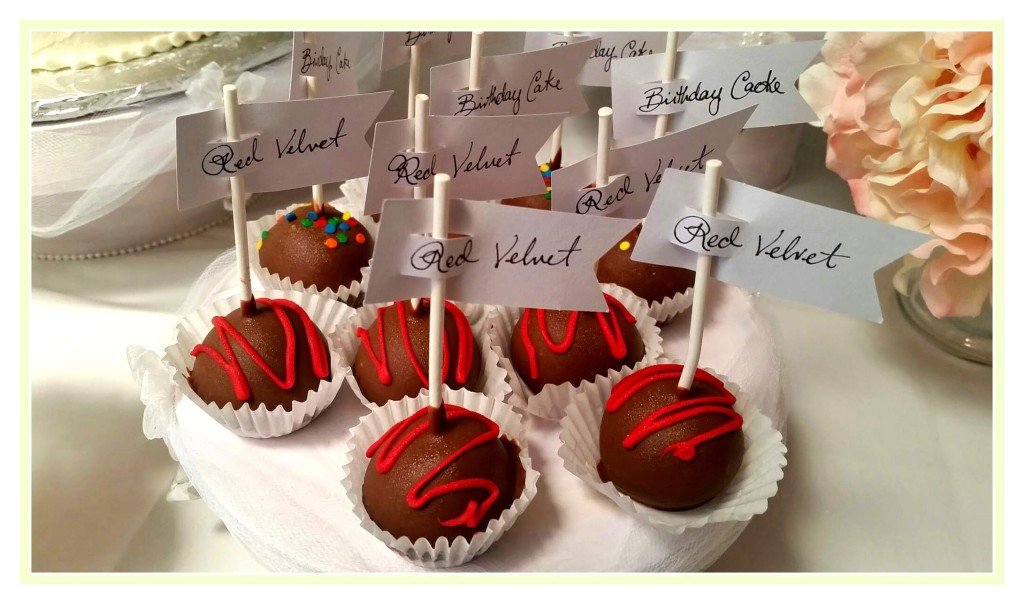 Ingredients
3 Tbsp butter
¾ cup sugar
¼ cup applesauce
1 egg
1 tsp vanilla
¾ cup buttermilk
1 tsp lemon juice
1/8 tsp lemon zest
½ tsp red food coloring
2 ¼ cup flour
½ tsp salt
1 tsp baking soda
2 Tbsp cocoa
Instructions
Cream butter and sugar.
Add applesauce and egg and mix well.
Blend in vanilla, buttermilk, lemon juice, lemon zest and food coloring. Mix well.
Combine dry ingredients and add slowly to mixture, stirring well.
Pour batter into pans that have been sprayed with olive oil spray or similar non-stick baking spray.
Spread batter to a depth of only ½ or ¾ inch thick.
Bake in 350 degree oven for approximately 15 minutes.
For cake pops, see additional instructions separately.
Notes
Additional time required to make into cake pops.
https://ziggityzoom.com/idea-23-red-velvet-cake-pops-a-favorite-treat-at-any-age/
Copyright ZiggityZoom Living- Kristin Fitch
How to Make Cake Pops …
You will Need:
A baked & cooled cake
Tub of frosting
lollipop sticks
cake pop stand / styrofoam
What to Do:
Crumble the cake into fine crumbs using yiur hands or a food processor.
Add a small amount of frosting to the crumbs and mix with your hands, until you have the consistency of clay.
Make balls approximately 1.25″ in diameter.  Roll in the palm of your hand.
Set on a plate or baking sheet and then place in fridge or freezer until chilled.
Haet frosting in microwave for about 20 seconds, stir and heat for another 10 seconds.  Frosting should be runny.
Dip each lollipop stick into frosting mixture and then insert one into each cake pop.  Rechill.
Next, dip cake pops, one at a time into the frosting mixture, making sure not to knock it off of the lollipop stick.
Set dipped cake pops upright in pop stand or styrofoam block.
While frosting is still fluid, add sprinkles or other decorations.
Chill for faster setting.
 Smiles are an inexpensive way to show you care.