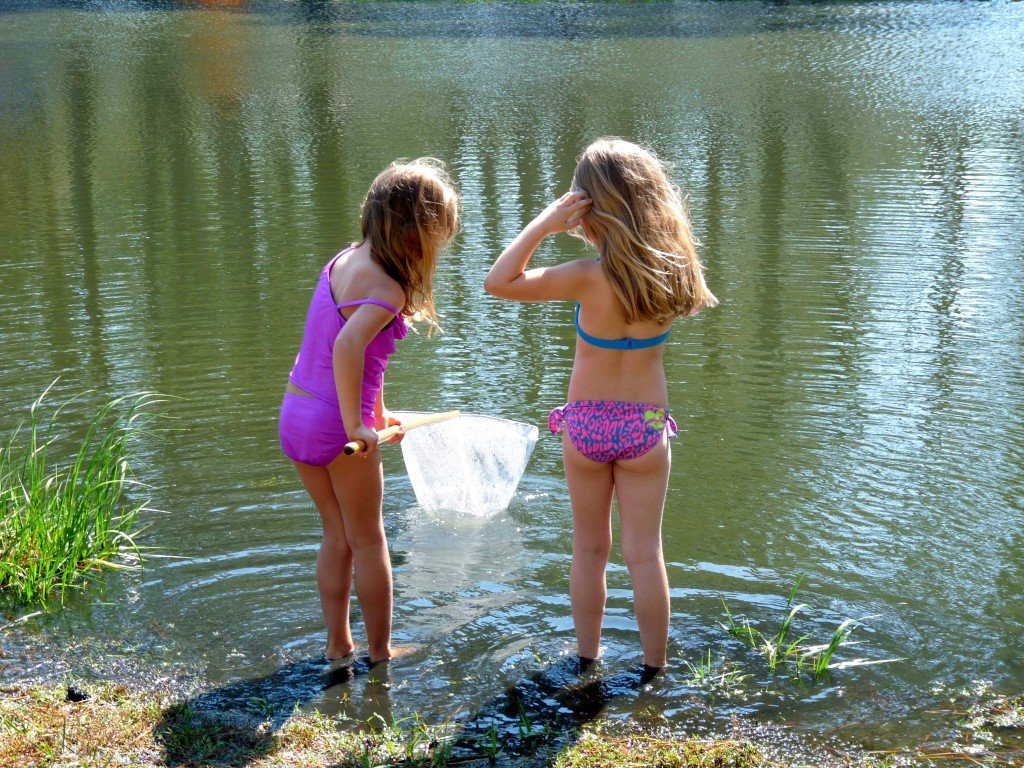 Camping.  Have you been?  Have you considered it as a fun family adventure?  When families think of a great family vacation or adventure, camping may not come to mind, but here at Ziggity Zoom we think camping is one of the best family trips you can take.
We started camping with our kids when our youngest was two and a half.  We join several other families a few times a year to enjoy time together as we spend a weekend camping and spending time on the water.

We have put together some of the top reasons we think a family camp trip is a must-do.
Fun Fishing
Because we often camp on the coast of the Chesapeake Bay our kids spend most of their days during Summer going crabbing and fishing.  While I love that they are occupied by using their hands to do more than tap an itouch, I also love that learning to crab and fish is a skill that can be used to catch your own food.
It's Ok to Get Dirty
Some kids don't do outside.  Really, I know some kids who rarely go outside and do not play any outdoor activities. I think as parents it's our job to get our kids to go outside and explore and touch their world.  Well camping is a great time to let your kids explore their world.  Imagine all they will find- fish, crabs, or bugs … plants, animals and more.
Relaxing as a family can be a great bonding experience.