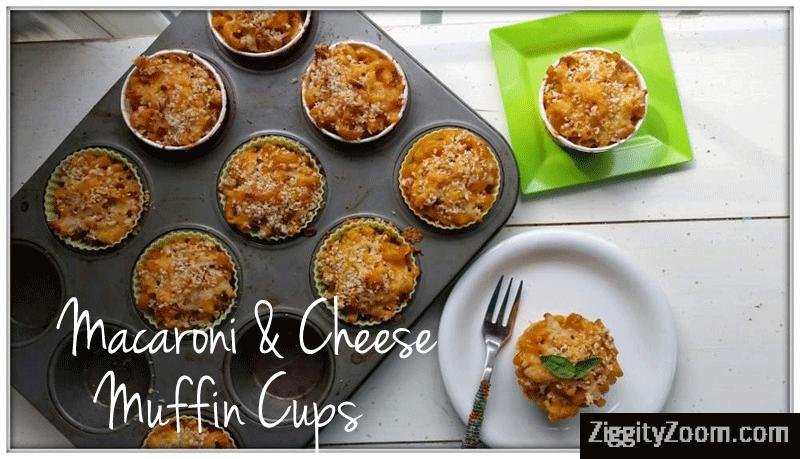 Kids love easy foods, foods that they can pick up and fit in their hands.  And of course most kids love cheesy mac n cheese.  Well why not serve them macaroni & cheese in a muffin cup?  These delicious little ooey gooey, cheesy cups of pasta are too good not to grab and gobble up.  And we like that you can pack them up for lunch or eat them on the go if you must.  Although we still prefer to eat them sitting down one savory bite at a time.
Barilla has several new pastas out that are made with veggies.  We tried the Orange Elbow macaroni that is made with carrot and squash.  We liked the color and don't tell your kids but for a 3.5 ounce serving they are getting a full serving of vegetables.  And while you'll still need to serve those adorable kiddos more veggies, hey any added veggies are a good thing.  Two other great options for your pasta are: High Protein Pastas and the Gluten Free pastas if your family cannot have gluten.
Macaroni & Cheese Muffin Cups Recipe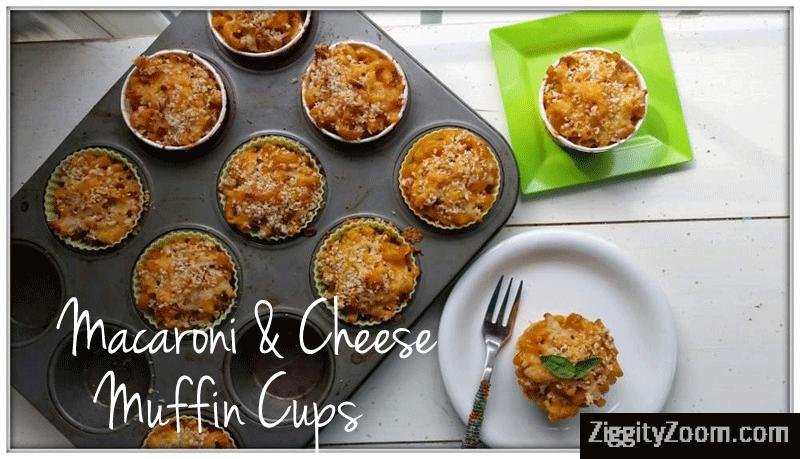 Ingredients
elbow macaroni- 1 small box
1 Tbsp. butter
1 1/2 cup cheddar cheese
1 1/2 cup mozarella cheese
1 cup milk
1/2 cup bread crumbs
1 egg
Instructions
Preheat oven to 350 degrees. Line muffin tin with cupcake liners.
Fill a large pot with water and add salt and bring water to a boil. Once the water is boiling add the pasta and follow directions to cook approximately 8 minutes. Once cooked, remove the pan from heat and drain the water from the pasta.
Add butter and the egg to the pasta and stir to combine. Set aside 1/2 cup cheddar cheese for topping, then add the cheeses and milk to pasta and mix until combined. Scoop the pasta mixture into the cupcake liners to fill. Add the bread crumb/ cheese mixture on top and bake for 20-25 minutes.
https://ziggityzoom.com/macaroni-cheese-muffins-recipe/
Copyright ZiggityZoom Living- Kristin Fitch
Feel free to use your favorite cheeses or a different pasta shape or flavor.
What can I say, we love bite-sized foods and any foods in muffin tins that we can shape and bake them in.  I guess you can say we are kinda addicted to small bites.  What do you like to bake in muffin tins?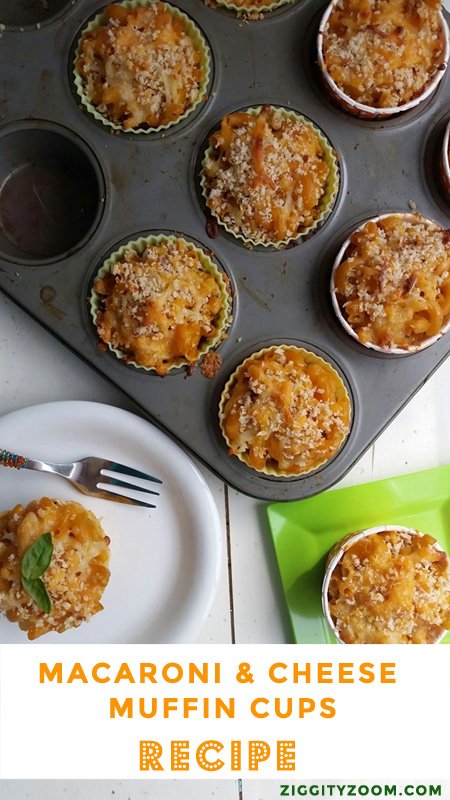 Save
Save
Save
Save
Save