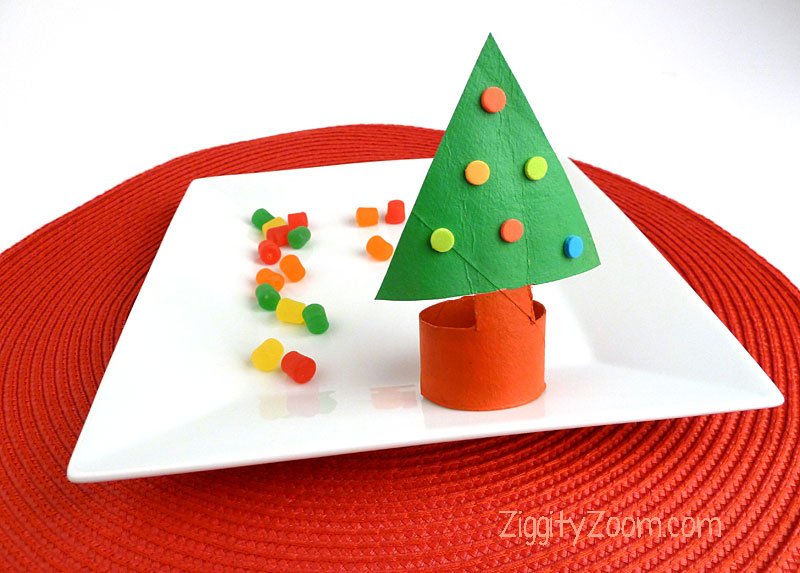 The holiday season is one of my favorites for entertaining.  I so enjoy getting together with family and friends and just decorating for the occasions.  So, whenever I can I try to make little favors or surprises for the table settings.
These little tree napkin holders are another of our fun recycled craft projects.  We hope you love them as much as we do.  They are absolutely perfect for any type of holiday party or even to make as a little forest of trees.  You could make varying sizes and display them all together.  And the little Christmas trees can be painted different colors or maybe in shades of green.
Let the kids help make a few or have a Christmas craft day with your mom friends.
Need:
Cardboard paper tube
Red/ green paint
Paint brush
Scissors
Colored Foam/ cardstock
Craft glue
Hole punch
 What To Do:
On the outside of a 6 inch paper tube, sketch a triangular tree, leaving a 1 inch band at the bottom.
Cut out the tree shape, keeping the tree and band intact as one piece.
Paint tree green and base red.  Let dry.
Using the hole punch, make circle ornaments from craft foam or cardstock.  Glue on tree and let dry.  These napin holders make a really festive table setting.