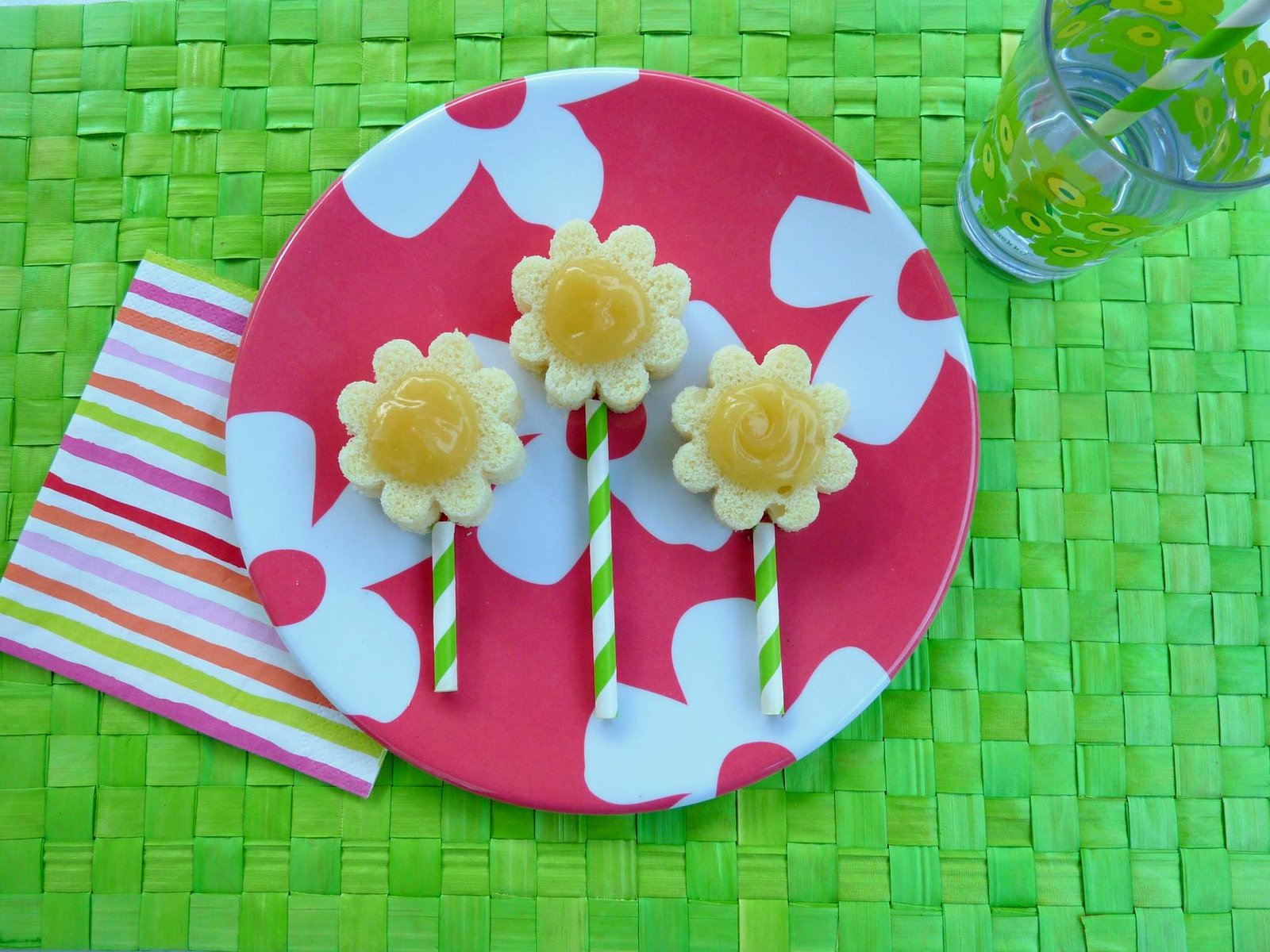 We love adding special touches to every day tasks we do for our family.  These flower pound cake treats on a stick are fun, bite size and super fast to make and look really special.
When company stops by unexpectedly, it's good to have a quick and easy dessert recipe you can prepare at a moment's notice.  Our little flower cakes are not only simple to make but they are also fun to serve.  Made from store-bought pound cake, it is one of our kitchen staples for making last minute treats.
The kids and grownups both love these little cakes, so serve these at your next gathering to finish off your meal.  The mini cakes are just the right size to end a meal.
Recipe for Mini Flower Cakes:
Pound Cake
Lemon curd
Paper straws
Cut 1/2 inch slices of pound cake, then, using a cookie cutter, cut out little flowers or any desired shape.
Arrange on a plate, then add little pieces of straws, cut to size for the stems.
Top each flower with a dollop of lemon curd, or if desired, add a little chocolate sauce or caramel sauce.
[bpiq style = "balloon" width="50%" position="center" color=white" textcolor="purple" image="https://ziggityzoom.com/wp-content/uploads/2015/06/P1320307-1140×660.jpg" alt="Special Touches at Home- Cake Pops" sourcename="ZiggityZoom.com" source="https://ziggityzoom.com/" author=""]
Sometimes it's the little touches that show how much you care.[/bpiq]
Save
Save