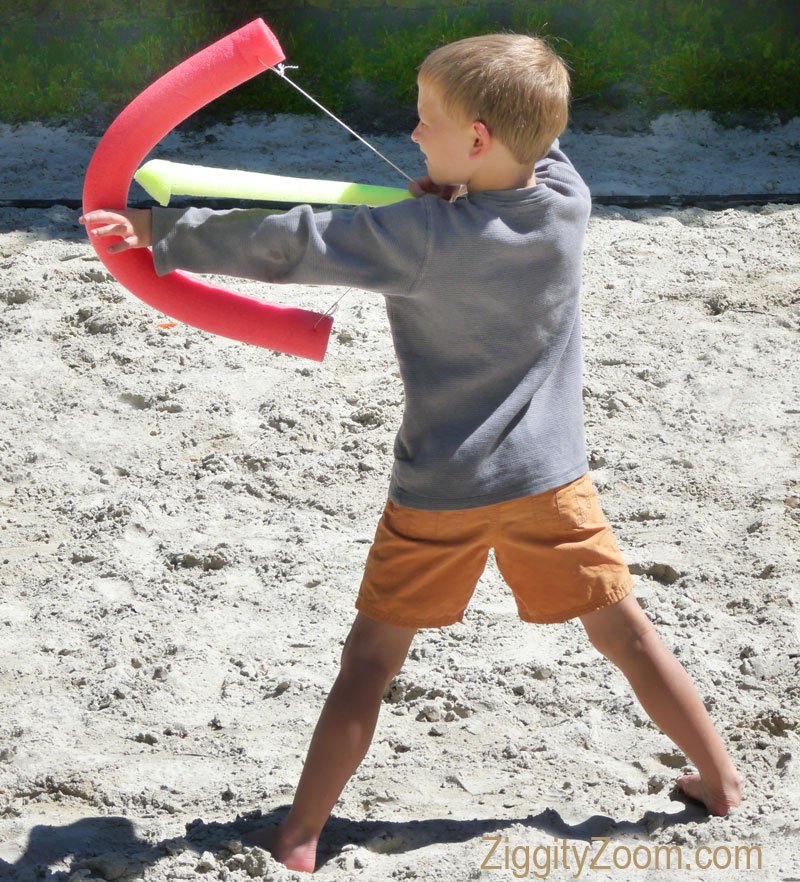 Now that the weather is cooperating for outside play, it's time we start thinking about some family fun and games.  The best fun, of course, is spur of the moment fun and since we have a very large extended family, we are always up for fun!  So any outdoor game or activity that is free, or next to free, suits us best.  That's one of the reasons we keep a ton of $1 pool noodles from the Dollar store on hand.  Such a handy item to keep around for fun projects!
Our very favorite project using these foam wonders is our Pool Noodle sprinkler, made using just one long foam pool noodle.  This has been our top pin on  pinterest all year long.
Ultimate Pool Noodle Sprinkler
Make an epic pool noodle sprinkler out of 4 pool noodles.  This will be the hit of the neighborhood as kids take turns running and jumping through it.  It costs about $5 to make and is an easy family project.
This fun and inexpensive sprinkler has provided our kids many hours of outdoor summer fun.  It's a snap to make and the whole family can cool off on those really hot summer days!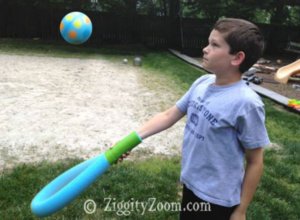 These little racquets can be used to play backyard tennis or a game of racquetball.  Click the link to get easy rules to play the game and DIY instructions.
A perfect foam toy airplane to make for preschoolers.  Fun to zoom around the yard with.
This "looks so simple" bow and arrow has been picked up and played with so many times we have lost count.  We wouldn't have thought so, but we have a few little aspiring archers in the family.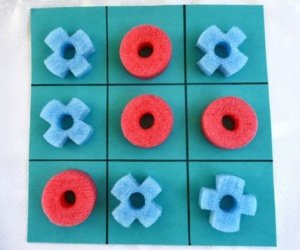 Great play idea for those rainy summer days.  It's the perfect game to toss into a backpack or beach bag.  Easy to make.
Pool Noodle Jousting Water Game
Super, super fun to play, this outdoor jousting game is a family favorite for hot days.  It's a great activity for summer parties and kids birthdays.
We used a flat foam noodle type of paddle board to craft this little sailboat.  Perfect for floating around in a big tub on the backyard deck or in a pond.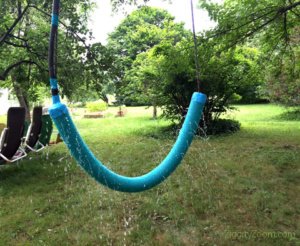 Pool Noodle Ball Bounce Game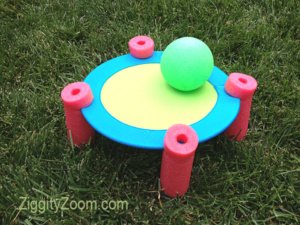 Use pool noodles for the legs and combine with a stretchy fabric frisbee to make this fun ball bounce game.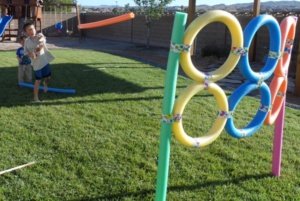 A fun game of toss the noodle, from The Joys of Boys
A game the whole family can enjoy all summer long.  Instructions can be found on The Joys of Boys
Save
Save
Save
Save