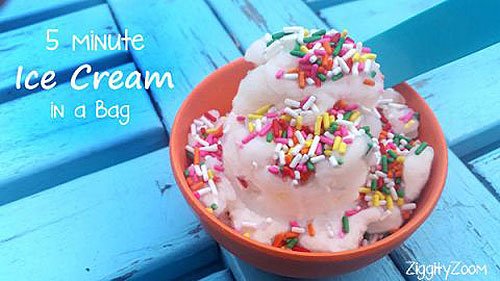 Ice Cream in a Bag Recipe
I scream, you scream, we all scream for ice cream!  How true is this. There is absolutely no one in our extended family who does not love ice cream, Whether it's in a bowl, in a cone or on a spoon, we will always say"yes, please" to ice cream.  If you and your family are also ice cream lovers, you will love this simple, fast ice cream recipe.  It's so easy and the kids could even each make their own flavor.  How great is that?
It's such fun that we have even considered having ice cream parties and then let the guests, kids and adults, make their own.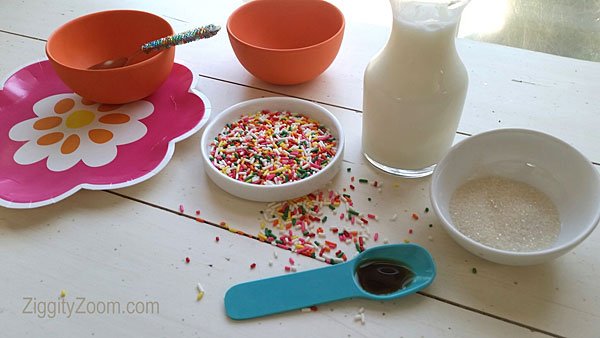 Instructions:
Mix together the milk, vanilla and sugar in one of the quart size bags. Seal tightly, removing excess air. Place this bag inside the other quart size bag, again removing excess air and sealing well. By double-bagging, you reduce the risk of salt and ice leaking into the ice cream. Put the double bag inside the gallon size bag and fill the bag with the crushed ice. Sprinkle the salt on top. Remove excess air and seal the bag. Shake and the bag, making sure the ice surrounds the cream mixture. Within 5 to 8 minutes you will have Ice Cream! If bags get too cold to hold, wrap with a paper towel. Flavorings can be added to the ice cream to make different flavors. Kids can experiment and make a different flavor every time. This is one of our favorite family activities and everyone gets involved.
Save
Save